The latest issue of Rising Clyde, the Scottish Climate Show hosted by Iain Bruce, is now available on YouTube via the Independence Live video service.
In this episode, Iain presents activists from the new campaign on the cost of fuel – Power to the People, which is setting up groups across Scotland including in Glasgow.
The activists are:
Matt Kerr, Glasgow Labour Councillor for Cardonald ward
Frances Curran, former Scottish Socialist Party Member of the Scottish Parliament and trade union activist
Coll McCail, youth climate activist and member of Scottish Labour Executive representing young members
Watch the programme here:
Power to the People: Protest against energy price rises
Power to the People Glasgow has called a protest at the Headquarters of Scottish Power in Glasgow on Friday 12 August 4-6pm to oppose the huge rise in energy prices from 1 October 2022, due to be announced around that time: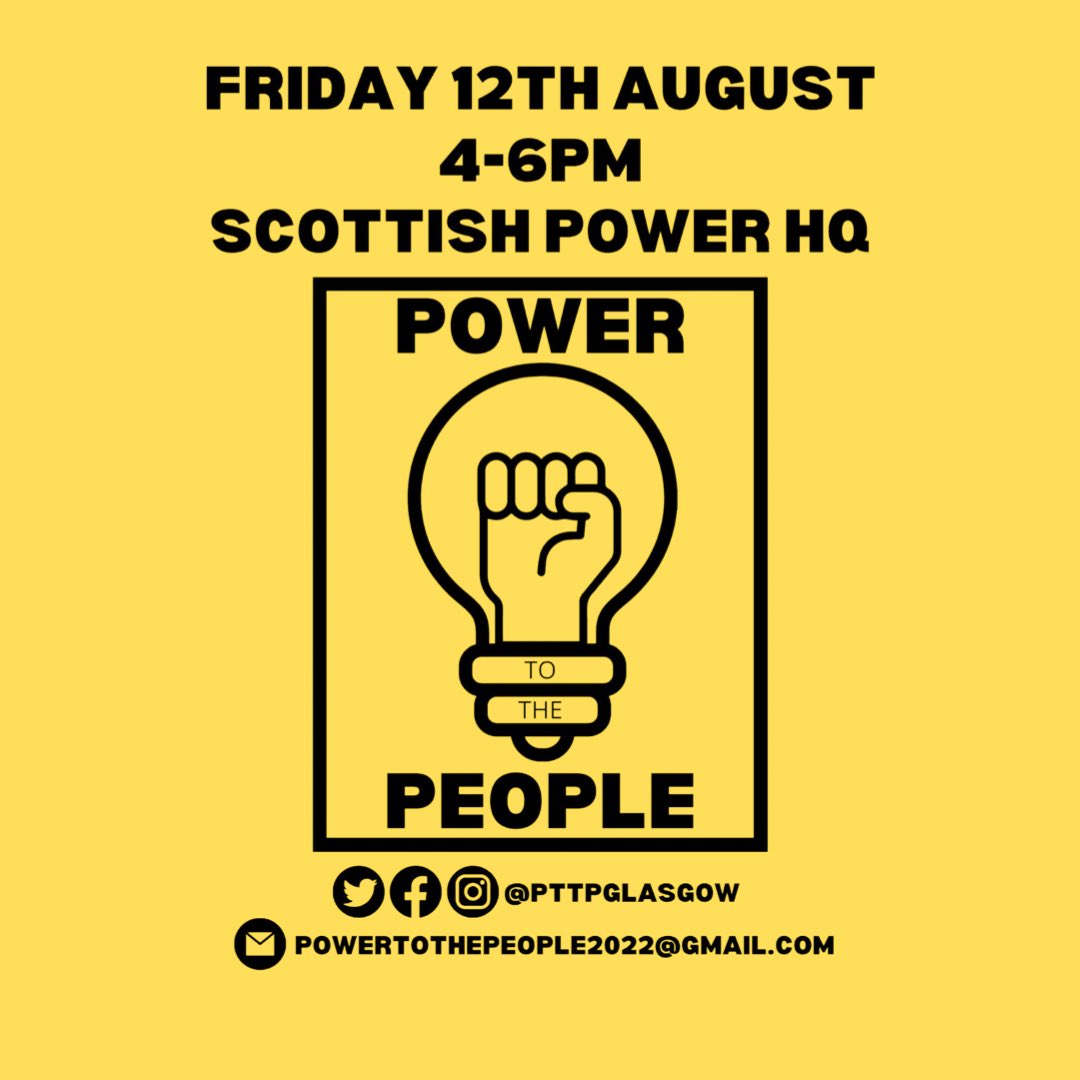 Power to the People Glasgow social media links and information can be found here: https://linktr.ee/pttpglasgow
The Power to the People slogan comes from the Left in the European Parliament and the European Left Party who have a really informative video about the European Energy Market here:
While the UK left the European Energy Market with Brexit, energy prices in the UK are based on the European and global markets and are still influenced by supplies from the EEA/EU (gas from Norway, electricity from France, the single energy market in Ireland).
Previous Issues
Previous Rising Clyde shows on Independence Live can be found here:
(1035) SHOW: Rising Clyde – YouTube